Lost car keys? Top 7 reasons on WHAT to do and WHY a locksmith is your best bet!
Lost car keys? Top 7 reasons on WHAT to do and WHY a locksmith is your best bet!
Philadelphia Locksmith Professionals- What to do if you lost your car keys!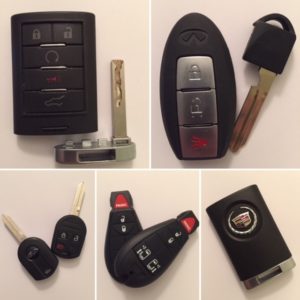 Hands on your head, eyes closed, mentally kicking yourself for such an untimely event! But, honestly, this happens to the BEST of us!
So, you're out and about all day, shopping, working, or enjoying the day with absolutely no thoughts wasted about getting back to your car to get home.  Sound familiar? Of course it does!  Once your day comes to an end, it's time to get yourself back to your car to get home…Only one problem. You can't find your keys! Okay… Deep breath…Calm..Calm.. Let's try to focus for a second.
First off, try not to panic! We know, easier said than done.  However if you're panicking, it might make thinking about what to do next pretty difficult. This happens so much more than we actually think, but there are ways to make this horrible experience a bit more bearable.
First- Are you and your companions in a safe location/area/environment? If not, please if possible, quickly get to a safe area, hail or call a cab, Uber or Lyft or even contact local law enforcement to get yourself/companions to a safer location.
Try and re-group, retracing in your head all of the spots you visited today. Can you call the cafe that you had coffee in? Perhaps the office to see if you left your keys in your desk? Have you checked your backpack, pockets and/or purse? Look around the on the ground where your last few steps were.
Do you or a family member have a spare key? Does a family member live nearby to your current location that can bring your spare key?
Does your vehicle support Onstar or any other Bluetooth remote technology that you can communicate with through your cell phone? These options may open your vehicle doors, and even turn it on. However, you are still missing a key in the end.
Gas stations, emergency roadside assistance, and even tow trucks are also great options. However, these alternatives may be able to open your vehicle, but not be able to cut and program a new key on the spot.
If no spare key is available, no entry ways into the vehicle and you are in a safe location, consider calling a locksmith.
Professional full service locksmiths are highly trained in getting to you quickly, opening your car safely, AND cutting and programming a brand new key for your vehicle directly on the spot!

Alternative Option?
There is also the option of having your car towed to your car dealership and have them open the car for you, and make a new key. However, this option can be quite the pricey one. If your vehicle comes with emergency roadside assistance or towing in your warranty, getting it to the dealer may be a good option. However, dealer prices for key duplication and programming may cost a pretty penny. Lets also not mention getting rides to and from the dealership and losing time!! That could quickly become a headache.
Why choose a Professional Locksmith?
A professional bonded locksmith can come directly to YOU.  Locksmiths are also able to stay in close contact with you while en-route to your location, so to try alleviating any hassle or worrying you may have. Once your keys are cut and programmed, You're done! You have a brand new programmed key and no hassel of running around.
Having a professional locksmith come to help also gives piece of mind pertaining to potential damage to your valuables (your vehicle). Most Locksmith companies should carry their own business insurance to protect them and YOU. Most will also offer a warranty on hardware and work that was rendered. Professional Locksmith's are put through many hours of training and posses the skills to efficiently take care of your lock and key problem. Estimates are usually given right over the phone and they can give you a small window of time that it will take to get to you.
Surely, this is not how you imagined your evening going with losing your keys, but perhaps we have shed some light on this issue we so often find ourselves facing! Philadelphia Locksmith Professionals are always ready to help! If you are stuck anywhere in or around the Philadelphia area, Give us a call 267-333-6969. We are local and never to far away.
Please keep up with our facebook and social media pages as we update often about many Locksmith services, new hardware, sales on installation and more! We would love to hear from you! Do you have any questions relating to Locksmith services? Perhaps topics you would like discussed? Drop us a line and we will be happy to help!
We may be your last resort, but YOU are our first priority.